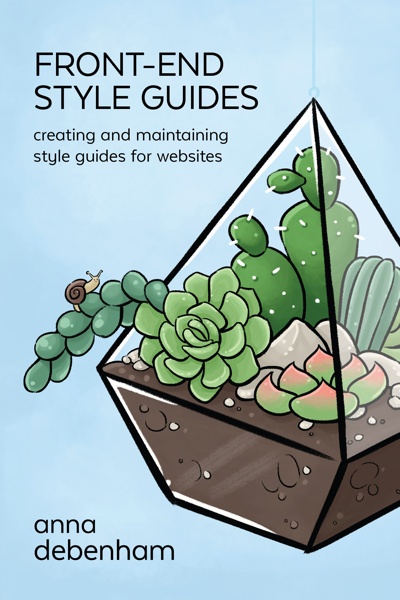 Author of Front-end Style Guides
Creating and Maintaining Style Guides for Websites
Style guides, once the exclusive domain of print designers, are now finding their way onto the web. In this book, you'll learn about the style guides that have been created specifically for websites, and how to make and maintain your own.
🇪🇺 Trying to purchase from the EU? Please email me at anna@maban.co.uk. (Sorry, it's a Brexit thing…)
Includes .epub, .mobi and .pdf files.
More details