Speaking at Heart & Sole
/46
Last Friday, I had to confront two of my biggest fears simultaneously; public speaking and heights.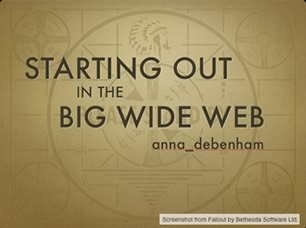 I was giving a talk at Heart and Sole, an evening event at Portsmouth's Spinnaker Tower, about starting out in the industry. I travelled down with Josh Emerson, who works at Clearleft and was able to give me an informal tour of Portsmouth.
The attendees seemed to mostly be students, with a few people who worked at or ran agencies. It was a 2-track event which, considering the ticket price was under £20, was excellent value for money.
I knew a lot of people in the audience were starting out in the industry or considering going freelance, so I wanted to give them a head-start on some of the things that I would have wanted to know when I left school. A few of the things I talked about included writing contracts, sorting out finances and dealing with clients.
I used the video game "Fallout" as the theme to my talk, comparing survival in a post-nuclear wasteland to starting out during a recession.
I think it went ok, it's hard to tell what people are thinking, and a lot of the topics (tax, contracts, break-even points and ISAs) are quite boring, but I didn't hear any snoring so I deem that a success.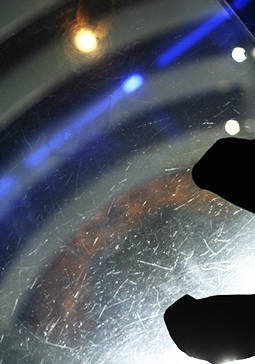 It was strange giving the talk 100 metres in the air, and even more disconcerting doing it right next to a glass floor. Still, despite it being a very odd experience, it was really good fun and once I'd got over how scary the whole thing was, I was able to get into character and even enjoy the view.
After I'd done my thing, Syd Lawrence gave an entertaining talk on "Making AJAX user friendly, Google friendly, friendly friendly using the History API". It was light-hearted and even though it went quite in-depth, he explained things in such a way that my eyes didn't glaze over the whole way through. Pretty slides too.
We then headed downstairs to see a couple of short sponsor talks. Unfortunately as the venue is quite small, a few of us had to stand, but considering the low priced tickets and the fact that the organisers were doing this for the first time, this wasn't an issue and I didn't hear anyone complain.
I was expecting something dry and corporate from the sponsors, but both talks were intelligent and useful to the audience. In fact, if they hadn't been labeled "sponsor talks" on the schedule, I wouldn't have twigged they were anything different from the other talks. I particularly enjoyed the one from the guy at Strawberry Soup who talked about lessons learnt from starting a web design agency (from a couple of people in a shed in the garden, to a company that sounds like is doing pretty well and hiring lots of people). I was worried a lot of content would overlap with mine, but it led on really nicely and it was good having someone else rebuff things I was saying about contracts and charging.
Next up was Christian Heilmann who captivated the whole audience with his talk on building a better web. He was able to reflect on some of the mistakes developers made in the late 90s, and how we may be making the same mistakes.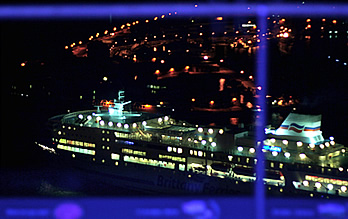 The rest of the evening went very quickly and was a bit of a blur. I did finally get to speak with Rob Hawkes after missing his talk on HTML5 Canvas (some idiot was speaking at the same time as him) and a bunch of other cool people. The organisers are planning something for the Summer so I'm looking forward to hearing more about that.
The whole event was filmed, so I'm hoping to be able to add a link to a video of my talk shortly.