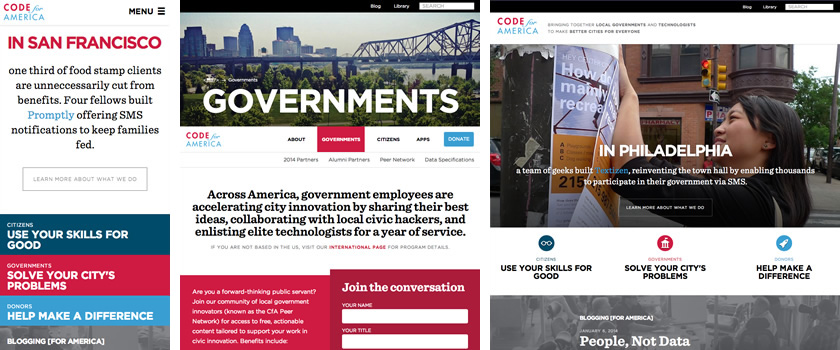 Code for America
Code for America, with Clearleft
Involvement
Front-end development with Clearleft, building a pattern library. Worked remotely with the Code for America team based in San Francisco.
Team
Writeups
About the project
The brief was to overhaul the Code for America wesbite and deliver a system of modular, responsive components.
The components needed to be flexible enough that they could be assembled in different combinations so voluteers can build their own templates as Code for America expands.
The markup needed to be minimal, forgiving, and well documented, as people with a range of technical abilities would be creating their own pages.